FAQ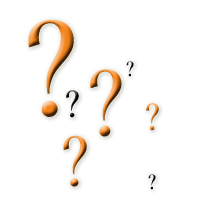 Do I need computer knowledge to use this home inspection software program on my mobile device?
The PDA-IRC home inspection software is designed for someone who doesn't have extensive computer knowledge. The software is intended for inspectors to be able to use in the field to make report writing easier and the software is very intuitive and won't take a long time for you to learn how to use the software.

What mobile devices does your home inspection software support?
The PDA-IRC Home Inspection Software is designed to run on most mobile platforms. You can also contact us to see if your particular device will work with the software.

Do I have to pay a fee for software support?
There are no fees for technical support! There are no fees for upgrades!

Are you sure there are no hidden fees?
There are no hidden fees.

What is your return policy?
For returns, everything must be returned in as-new condition within 30 days of receipt. Returns for products that have been opened, installed, or registered may be subject to a 10 percent return/re-stocking fee to cover our costs. Refunds are credited within 7 business days of receipt of the return. Shipping and handling is not refundable. You must contact us first to obtain a return form. Software returns require proof of deactivation.

How do you ship the home inspection software products?
Home Inspection Software and Hardware is shipped via UPS and USPS. Shipping usually takes about 5-7 days.